Combining multi-channel data acquisition, comprehensive integrated testing solutions and data management for test-based engineering
LMS Test.Lab offers you a complete, integrated solution for test-based engineering that combines high speed multi-channel data acquisition with a full suite of integrated testing, analysis and report generation tools. LMS Test.Lab is designed to make testing more efficient and more convenient and significantly increases your productivity by delivering more reliable results, even when the availability of prototypes is dramatically reduced.
Integrated, End-to-End Solution for (Road) Load Data Acquisition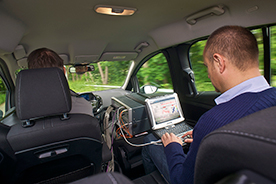 LMS Test.Lab Durability Acquisition is an integrated, end-to-end solution for (road) load data acquisition. From a single software platform, you have complete control of the full load data acquisition process. It is the ideal tool for future-focused durability testing departments, offering the right balance between ease of use and functional flexibility.
Powerful Tools for Acoustical Analysis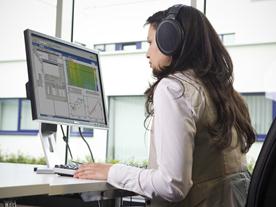 LMS Test.Lab Acoustics provides you with a powerful set of highly integrated tools. From the signal conditioning of microphones and interfacing with digital heads to the acquisition of sound power levels, real-time octaves and high-tech tools for sound quality engineering, the solution conforms to international standards and engineering practices.
Simplified Experimental Structural Dynamics Identification Process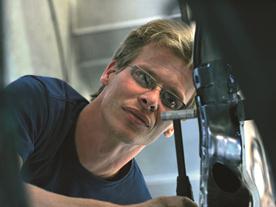 LMS Test.Lab draws from our modal testing and analysis experience to provide you with solutions that significantly reduce the complex process of structural testing and analysis and allow you to perform large scale modal surveys in less than a day. Combining this solution with other LMS Test.Lab applications results in fast and user independent results.
Comprehensive Tools for Rotating Machinery Product Refinement
Troubleshooting and product refinement demand a comprehensive array of tools including waterfall mapping to globally characterize the problem; order tracking for in-depth investigation; time data to experience sound; and complete processing functions. LMS Test.Lab Rotating Machinery can support your requirements whether you are measuring on an engine dyno, in a vehicle on the proving ground or in the field near a large turbine.
Broad Portfolio of Transfer Path Analysis Solutions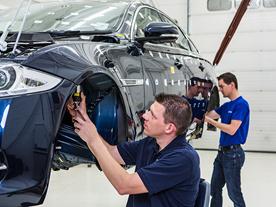 LMS Test.Lab Transfer Path Analysis includes enhanced features that help you save time and resources. With the broadest portfolio of transfer path analysis (TPA) solutions available, you can tackle issues from all angles – from simple systems with a single soft mounted source to complex structures with multiple and variable mounted sources.
High-end Performance in Vibration Control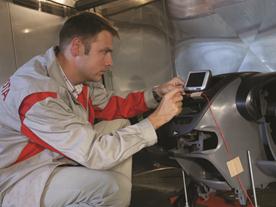 LMS Test.Lab Vibration Control is a vibration control solution that gives you high-end performance. Accurate closed-loop shaker control and a maximum of built-in safety mechanisms help you minimize the risks of damaging costly test items.
Advanced Environmental Testing Solutions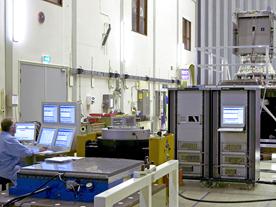 LMS Test.Lab Environmental brings you the most advanced and complete range of environmental testing solutions on the market in a powerful, high speed multichannel acoustic and vibration control system to measure, monitor and control prelaunch vibration tests on satellites.
Safe Access to Vital Testing Data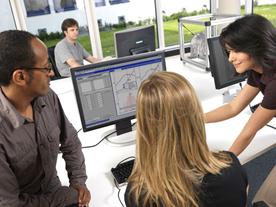 LMS Test.Lab Desktop and Data Management allows you to visualize, analyze, report and share data and helps you reduce time on data conversion while avoiding loss of vital information in the process. The solution provides an open environment for fast and safe access to test data through centralized data storage and web services.
This post is also available in:
Tiếng Việt